Services
Elite Training for Athletes
The foundation of our success comes from approach to athlete development. We provide answers to becoming faster, quicker and more powerful by assessing every athlete's strengths and weaknesses in the following areas: speed, agility, stability, power and strength, conditioning and sport skills. From this assessment our trainers create a personalized performance sports training program.
Movement Efficiency
Injury Prevention
Proprioception
Running Mechanics
Power
Agility
Strength
Reaction
Speed
1-on-1
Group

Teams
Coaches
Education
In-service
Clinics
Consulting
Personal Training
Guest Speaker
Engagements
Outline Training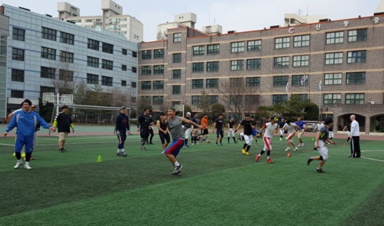 30 years experience as a educator/coach/trainer/athlete, with organizations such as NJ YMCA, Military, JNCAA, USA Track/Field, Olympic Training Center, and California Football Association.
The training is designed for all athletes and sports from recreational to professional athletes. An initial assessment and a specialized program that translates to his/her specific sport is provided.
Weight loss and fitness training available.
Sports Training
Our sport-specific, individualized programming is designed specifically for athletes preparing for the upcoming season, gaining an advantage in the off-season and keeping their skills sharp during the season. Our programs push athletes hard and make them faster, stronger and more agile than they ever thought possible.